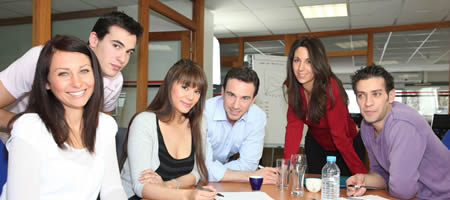 Getting help for drug addiction is an important decision that should not be made alone. Let us help you.
All calls are 100% confidential and completely free of charge.
Drug Rehab Programs Columbia, South Carolina
Drug Treatment Centers in Columbia, SC provide a quiet and proper environment for dealing with your addiction. At a Drug Rehabilitation Program in Columbia, an individual that is dealing with a drug addiction can become enlightened about their current condition and begin to learn how to live a drug free life. In Columbia, SC, each Drug Treatment Program may be unique, but all of them have similar goals; they want to help you establish life long sobriety.
After the withdrawal process and detoxification have been completed, the individual can continue with all of the other parts of the Substance Abuse Program, which can include individual and group counseling and relapse prevention skills. One of the main benefits of inpatient treatment in Columbia, is that it allows the individual to focus on recovery without any distractions from the outside world. The length of stay at a Drug Rehab Facility can vary anywhere from six weeks to six months, or sometimes longer if the treatment is fixing a long term drug addiction where relapses have occurred.
Questions? Need Help?
Call now to speak with an addiction treatment specialist who can help you find the best rehab program that fits your personal situation.
Residential • Detox • Inpatient • Outpatient • Short Term • Long Term • Low cost • Insurance • Executive • Private
---
(866) 614-7295
Drug Treatment Facilities in Columbia, South Carolina
Alcoholics Anonymous Meetings in Columbia, South Carolina
Attitude Adjustment
College Place Methodist Church
4901 Colonial Drive
Columbia, South Carolina. 29203

Meeting Times
Friday - 7:00 PM

Back To Basics
Dutch Fork Baptist Church
Highway 6
Columbia, South Carolina. 29210

Meeting Times
Tuesday - 12:00 PM
Thursday - 12:00 PM

Basics Too
Scout Hut
302 Brooks St
Columbia, South Carolina. 29203

Meeting Times
Tuesday - 8:00 PM
Thursday - 8:00 PM

Bojangles
Ymca
1420 Sumter Street
Columbia, South Carolina. 29201

Meeting Times
Monday - 7:30 AM
Tuesday - 7:30 AM
Wednesday - 7:30 AM
Thursday - 7:30 AM
Friday - 7:30 AM

Broad River
St Andrews Lutheran Church
1416 Broad River Road
Columbia, South Carolina. 29210

Meeting Times
Monday - 5:30 PM
Tuesday - 5:30 PM
Wednesday - 5:30 PM
Thursday - 5:30 PM
Friday - 5:30 PM
Saturday - 10:30 AM

Brown Bag
Wesley United Methodist Church
2501 Heyward Street
Columbia, South Carolina. 29205

Meeting Times
Monday - 12:00 PM
Tuesday - 12:00 PM
Wednesday - 12:00 PM
Thursday - 12:00 PM
Friday - 12:00 PM

Central Group
Acoa Club
2015 College Street
Columbia, South Carolina. 29205

Meeting Times
Friday - 8:00 PM

Conscious Contact
Scout Hut
302 Brooks St
Columbia, South Carolina. 29203

Meeting Times
Monday - 12:00 AM
Tuesday - 12:00 AM
Wednesday - 12:00 AM
Thursday - 12:00 AM
Friday - 12:00 AM
Saturday - 12:00 AM

Conscious Contact 2
Scout Hut
302 Brooks St
Columbia, South Carolina. 29203

Meeting Times
Monday - 6:00 AM
Tuesday - 6:00 AM
Wednesday - 6:00 AM
Thursday - 6:00 AM
Friday - 6:00 AM

Conscious Contact 3
Scout Hut
302 Brooks St
Columbia, South Carolina. 29203

Meeting Times
Sunday - 3:00 PM

Dutch Square
Virginia Wingard United Methodist Church
1500 Broad River Road
Columbia, South Carolina. 29210

Meeting Times
Sunday - 8:00 PM
Monday - 8:00 PM
Wednesday - 8:00 PM
Friday - 8:00 PM

East Columbia
East Columbia Baptist Church
9601 Caughman Road
Columbia, South Carolina. 29209

Meeting Times
Monday - 8:00 PM

Faison
Gethsemane Lutheran Church
6904 Satchel Ford Road
Columbia, South Carolina. 29204

Meeting Times
Saturday - 7:00 PM

Fifth Tradition
St Joseph's Catholic Church
3600 Devine Street
Columbia, South Carolina. 29205

Meeting Times
Sunday - 3:00 PM
Monday - 6:00 PM
Tuesday - 6:00 PM
Wednesday - 6:00 PM
Thursday - 6:00 PM
Friday - 6:00 PM

Five Points Happy Hour
Acoa Club
2015 College Street
Columbia, South Carolina. 29205

Meeting Times
Monday - 5:30 PM
Tuesday - 5:30 PM
Wednesday - 5:30 PM
Thursday - 5:30 PM
Friday - 5:30 PM

Grace Luth. Church
St. Rd. 9/ Main St
Columbia, South Carolina. 29203

Meeting Times
Monday - 7:30 PM
Thursday - 7:30 PM

Horseshoe
Rehoboth United Methodist Church
6911 Two Notch Road
Columbia, South Carolina. 29223

Meeting Times
Sunday - 5:30 PM
Monday - 12:00 PM
Tuesday - 12:00 PM
Wednesday - 12:00 PM
Thursday - 12:00 PM
Friday - 12:00 PM
Saturday - 12:00 PM

Irmo
Mcgregor Presbyterian Church
6505 St Andrews Road
Columbia, South Carolina. 29212

Meeting Times
Wednesday - 6:00 PM

Keystone
Acoa Club
2015 College Street
Columbia, South Carolina. 29205

Meeting Times
Saturday - 8:30 PM

Living Sober
Asbury Methodist Church
Leesburg And Asbury Road
Columbia, South Carolina. 29209

Meeting Times
Tuesday - 8:00 PM
Friday - 8:00 PM
Saturday - 8:00 PM

North Columbia
College Place Methodist Church
4901 Colonial Drive
Columbia, South Carolina. 29203

Meeting Times
Tuesday - 8:00 PM
Thursday - 8:00 PM
Saturday - 8:00 PM

Northeast Columbia Group
Windsor Lake United Methodist Church
Alpine Road And Windsor Lake Blvd
Columbia, South Carolina. 29223

Meeting Times
Tuesday - 8:00 PM
Thursday - 8:00 PM

Palmetto
Ebenezer Lutheran Church
1301 Richland
Columbia, South Carolina. 29201

Meeting Times
Sunday - 7:00 PM

Positive Action
Spring Valley Presbyterian Church
125 Sparkleberry Lane
Columbia, South Carolina. 29229

Meeting Times
Monday - 7:30 PM
Thursday - 7:30 PM
Friday - 7:30 PM
Saturday - 6:00 PM

Primary Purpose
St Martin In The Fields Episcopal Church
5330 Clemson Ave
Columbia, South Carolina. 29206

Meeting Times
Sunday - 7:00 PM
Wednesday - 8:00 PM
Friday - 8:00 PM

Principles Before Personalities
Acoa Club
2015 College Street
Columbia, South Carolina. 29205

Meeting Times
Friday - 10:00 PM

Saturday Nite Live
St Andrews Lutheran Church
1416 Broad River Road
Columbia, South Carolina. 29210

Meeting Times
Saturday - 8:00 PM

Shandon Happy Hour
Trenholm Road United Methodist Church
3401 Trenholm Road
Columbia, South Carolina. 29204

Meeting Times
Monday - 5:30 PM
Tuesday - 5:30 PM
Wednesday - 5:30 PM
Thursday - 5:30 PM
Friday - 5:30 PM

Sisters In Sobriety
Scout Hut
302 Brooks St
Columbia, South Carolina. 29203

Meeting Times
Monday - 6:30 PM

Spiritual Progress
St Martin In The Fields Episcopal Church
5330 Clemson Ave
Columbia, South Carolina. 29206

Meeting Times
Thursday - 6:30 PM
Saturday - 9:30 AM

St Johns Discussion Group
St Johns Episcopal Church
2827 Wheat Street
Columbia, South Carolina. 29205

Meeting Times
Tuesday - 8:00 PM

St Patricks Church
17 St Patrick Ln
Columbia, South Carolina. 29210

Meeting Times
Monday - 12:00 PM
Tuesday - 12:00 PM
Friday - 12:00 PM

The Belmont Group
Scout Hut
302 Brooks St
Columbia, South Carolina. 29203

Meeting Times
Wednesday - 8:00 PM

The Temple Group
Temple Baptist Church
806 Universal Drive
Columbia, South Carolina. 29209

Meeting Times
Thursday - 8:00 PM

The Way Out
Forest Lake Presbyterian Church
6500 N Trenholm Road
Columbia, South Carolina. 29206

Meeting Times
Sunday - 8:00 PM
Wednesday - 8:00 PM

Third Tradition
St Martin In The Fields Episcopal Church
5330 Clemson Ave
Columbia, South Carolina. 29206

Meeting Times
Monday - 12:00 PM
Tuesday - 12:00 PM
Wednesday - 12:00 PM
Thursday - 12:00 PM
Friday - 12:00 PM

Viviend Sobrio Grupo
Scout Hut
302 Brooks St
Columbia, South Carolina. 29203

Meeting Times
Saturday - 4:00 PM

Viviendo Sobrio Grupo
Scout Hut
302 Brooks St
Columbia, South Carolina. 29203

Meeting Times
Sunday - 5:00 PM

Al-Anon Family Support Group Meetings in Columbia, South Carolina
BACK DOOR
900 Calhoun Street
Columbia, South Carolina.

Meeting Times
Thursday - 12:30 PM

CARING GROUP
1512 Blanding Street
Columbia, South Carolina.

Meeting Times
Tuesday - 12:30 PM

COURAGE TO CHANGE AFG
11 Medical Park Road
Columbia, South Carolina.

Meeting Times
Thursday - 7:00 PM

DUTCH SQUARE
1416 Broad River Road
Columbia, South Carolina.

Meeting Times
Monday - 5:30 PM

FRIDAY FRIENDS
1100 Sumter Street
Columbia, South Carolina.

Meeting Times
Friday - 12:30 PM

HAPPY HOUR
3401 Trenholm Road
Columbia, South Carolina.

Meeting Times
Tuesday - 5:30 PM

HOPE FOR TODAY
2600 Ashland Road Room #123
Columbia, South Carolina.

Meeting Times
Wednesday - 6:00 PM

IN GOOD HANDS
1416 Broad River Road
Columbia, South Carolina.

Meeting Times
Saturday - 10:30 AM

LOVE BUNCH AFG
1416 Broad River Road
Columbia, South Carolina.

Meeting Times
Tuesday - 12:00 PM

PARKVIEW AFG
9500 Windsor Lake Boulevard
Columbia, South Carolina.

Meeting Times
Monday - 7:30 PM

SATURDAY NIGHT LIVE
525 Saint Andrews Rd
Columbia, South Carolina.

Meeting Times
Saturday - 8:00 PM

SPARKLEBERRY AFG
125 Sparkleberry Lane
Columbia, South Carolina.

Meeting Times
Monday - 7:30 PM
Thursday - 7:30 PM

SPRING LAKE
6911 Two Notch Road
Columbia, South Carolina.

Meeting Times
Saturday - 12:00 PM

WE ARE NEVER ALONE
1416 Broad River Road
Columbia, South Carolina.

Meeting Times
Thursday - 5:30 PM

Narcotics Anonymous Meetings in Columbia, South Carolina
Cecil Tillis Learning Center
2111 Oak Street
Columbia, SC. 29204
Notes: Turning Point Group Non-Smoking, DiscussionParticipation Open

Meeting Times
Friday - 7:00 PM

Christ Unity Church
100 Legrand Road
Columbia, SC. 29223
Notes: Legrand Recovery Group Non-Smoking, DiscussionParticipation, Step Open

Meeting Times
Sunday - 7:00 PM

Clean & Serene Group
1913 Gregg Street
Columbia, SC. 29201
Notes: Clean & Serene Group DiscussionParticipation, Non-Smoking Open

Meeting Times
Monday - 6:00 PM
Tuesday - 6:00 PM
Wednesday - 6:00 PM
Thursday - 6:00 PM
Friday - 6:00 PM

Friendship Baptist Church
1237 House Street
Columbia, SC. 29204
Notes: Just Us Group DiscussionParticipation Open

Meeting Times
Sunday - 7:15 PM

Good Shepherd Lutheran Church
3909 Forest Dr.
Columbia, SC. 29204
Notes: Back Porch Group DiscussionParticipation Open

Meeting Times
Wednesday - 6:00 PM

Greater Columbia Baptist Church
1419 Anthony Street
Columbia, SC. 29201
Notes: Surrender To Win Group Basic Text, DiscussionParticipation Open

Meeting Times
Tuesday - 7:30 PM
Saturday - 5:30 PM

Hyatt Park Recreation Center
941 Jackson Avenue
Columbia, SC. 29203
Notes: Turning Point Group DiscussionParticipation Open

Meeting Times
Monday - 7:00 PM

Ladson Presbyterian Church
1720 Sumter Street
Columbia, SC. 29201
Notes: Free At Last Group DiscussionParticipation Open

Meeting Times
Saturday - 7:00 PM

Latimer Manor Recreation Ctr
100 Lorick Circle
Columbia, SC. 29203
Notes: Keep It Simple Surrender Group DiscussionParticipation Open

Meeting Times
Thursday - 7:15 PM

MLK Park Community Center
230 Greene Street
Columbia, SC. 29205
Notes: Turning Point Group Speaker, Step Closed

Meeting Times
Sunday - 3:00 PM

Palm Campus Ministry
728 Pickens Street
Columbia, SC. 29201
Notes: Whatever Happens Group Non-Smoking, DiscussionParticipation Open

Meeting Times
Monday - 12:00 PM
Tuesday - 12:00 PM
Wednesday - 12:00 PM
Thursday - 12:00 PM
Friday - 12:00 PM
Saturday - 10:00 PM

Pinehurst Park
2300 Pinehurst Road
Columbia, SC. 29204
Notes: Vision Of Hope Group DiscussionParticipation Open

Meeting Times
Saturday - 12:00 PM

Rosewood Park
901 South Holly Street
Columbia, SC. 29205
Notes: Clean & Serene Group DiscussionParticipation Open

Meeting Times
Saturday - 9:00 AM

Saint Thomas More Catholic Center
1610 Green Street
Columbia, SC. 29201
Notes: Gratitude on Greene Group Non-Smoking, Basic Text Open

Meeting Times
Monday - 10:00 PM
Wednesday - 10:00 PM

Salvation Army
2025 Main Street
Columbia, SC. 29201
Notes: Healing Starts Here Group DiscussionParticipation, Basic Text, It Works Study, Speaker Open

Meeting Times
Thursday - 8:00 PM

Seven Oaks Presbyterian Church
530 Saint Andrews Road
Columbia, SC. 29210
Notes: NANA Group Non-Smoking, DiscussionParticipation Open

Meeting Times
Monday - 7:30 PM
Tuesday - 7:30 PM
Wednesday - 7:30 PM

Shandon United Methodist Church
3005 Devine Street
Columbia, SC. 29205
Notes: Serenity on Devine Group Basic Text Open

Meeting Times
Monday - 7:30 PM
Thursday - 7:30 PM

Trinity Cathedral
1100 Sumter Street
Columbia, SC. 29201
Notes: Free At Last Group DiscussionParticipation Open

Meeting Times
Thursday - 8:00 PM

Village Of Hope
3000 River Drive
Columbia, SC. 29201
Notes: Rays of Hope Group Non-Smoking, DiscussionParticipation Open

Meeting Times
Sunday - 6:00 PM
Thursday - 7:00 PM
Saturday - 6:00 PM

Washington Street United Methodist Church
1401 Washington Street
Columbia, SC. 29201
Notes: Higher Power Hour Group DiscussionParticipation Open

Meeting Times
Monday - 1:15 PM
Tuesday - 1:15 PM
Wednesday - 1:15 PM
Thursday - 1:15 PM
Friday - 1:15 PM